Top of Page
The Tranz-Formation 2 (2012) Mr.Tac a.k.a. Chocolate (Mr.Tac)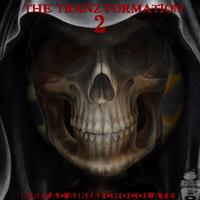 The following audio file formats are included with purchase:
FLAC:

16/44,100

MP3:

192 kbps (VBR)

Apple Lossless (ALAC) and WAV files provided, too!
1000 x 1000 pixel album cover included with any song purchase.
About this Album
The Tranz-Formation 2 by Mr.Tac a.k.a. "Chocolate", this is his eighth solo studio album which includes 16 new tracks. The album is a top 10 pick for the top independent Hip-Hop album and features these hot notable singles (Made A Few, U Could, I Know, Rollin Chant & Boogie Down). With Production by CBW Productionz, 2Toxic, Johnny Juliano, Mister KA, G Money, Euro Star & Adam Ivy.