Top of Page
The zombie (2010) zyzzykojak (Dr Rudol)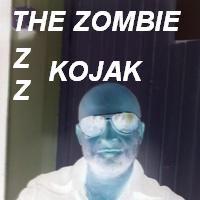 The following audio file formats are included with purchase:
FLAC:

16/44,100

MP3:

192 kbps (VBR)

Apple Lossless (ALAC) and WAV files provided, too!
200 x 200 pixel album cover included with any song purchase.
About this Album
This album has been made partly in Croatia and partly in Clifornia . The name has no much in common with the songs by themselves,it's just here to describe my mood in the moment when I was flying back from California to Croatia...what means that somehow I feel California as my home too so I left it full of regrets and ideas about going back any stay there...