Top of Page
Vol I (2010) Ambioscape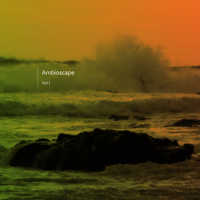 The following audio file formats are included with purchase:
FLAC:

16/48,000

MP3:

192 kbps (VBR)

Apple Lossless (ALAC) and WAV files provided, too!
PDF liner notes ("CD booklet") included with full album purchase.
1920 x 1280 pixel album cover included with any song purchase.
About this Album
Ambioscape Vol I is an album of experimental ambient songs and soundscapes that attempts to provoke imagery and a sense of journey for the listener. All the songs on this album attempt to capture a certain theme or mood.

The digibook has additional, in-depth information about each track.