Top of Page
Mickey Ripley (Where In The World Is Mickey Ripley) (2010) Wreckless Dream (Steve Jones)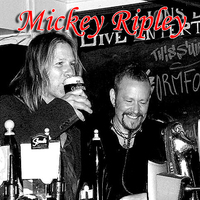 The following audio file formats are included with purchase:
FLAC:

16/44,100

MP3:

192 kbps (VBR)

Apple Lossless (ALAC) and WAV files provided, too!
PDF liner notes ("CD booklet") included with full album purchase.
483 x 483 pixel album cover included with any song purchase.
About this Album
When good friend and excellent musician Mickey Ripley (Red Dogs, Gally's Folly, Mud Poets) left our home town to spend 6 months touring New Zealand Steve Jones (Wreckless Dream) was inspired to write this song.
News of the song quickly spread and once recording started all of Mickey's muso friends were eager to play their parts.
Featuring seven of Mickey's pals this song was delicately recorded, mixed and mastered over several months and completed just in time for the main man's return home.
This song is for Mickey Ripley, whos character makes St. Ives what it is.