Top of Page
The Red Eclipse (2017) Mr.Tac a.k.a. Chocolate (Mr.Tac)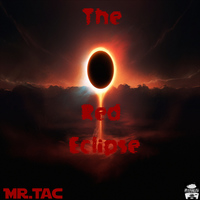 The following audio file formats are included with purchase:
FLAC:

16/44,100

MP3:

192 kbps (VBR)

Apple Lossless (ALAC) and WAV files provided, too!
1440 x 1440 pixel album cover included with any song purchase.
About this Album
The Red Eclipse" is the 8th studio EP by American hip hop artist Mr.Tac, It was released on June 4, 2017 by Zone Platinum Entertainment. The EP was supported by three singles: "Unforgettable (Drop-Zone Remix)", "Far Away" featuring Mason J and "Party Like A Power Ranger.