Top of Page
Outbreaks and Rare Diseases (2007) OjOutLaw (Dan O'Brien and the OjOutLaw band)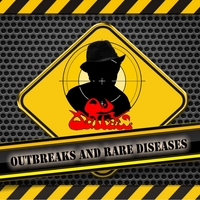 The following audio file formats are included with purchase:
FLAC:

24/48,000

MP3:

192 kbps (VBR)

Apple Lossless (ALAC) and WAV files provided, too!
910 x 911 pixel album cover included with any song purchase.
About this Album
Staggering into a new decade with darker sound and lyrics. Outbreaks and Rare Diseases compilation continues into the next 5 years of demo's, ep's and albums by the OjOutLaw band from 2002 to 2007.