Top of Page
Stripshows, Disco's and Rock n' Roll (2002) OjOutLaw (Dan O'Brien and the OjOutLaw band)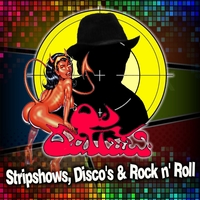 The following audio file formats are included with purchase:
FLAC:

24/48,000

MP3:

192 kbps (VBR)

Apple Lossless (ALAC) and WAV files provided, too!
PDF liner notes ("CD booklet") included with full album purchase.
913 x 910 pixel album cover included with any song purchase.
About this Album
The OjOutLaw Band compilation of early ep's and recordings fully remastered from original analogue recordings from 1997 to 2002.
All recordings, arrangements, production and words by Dan O'Brien.