Top of Page
Listening (2010) James Beaudreau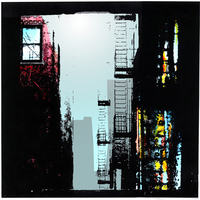 The following audio file formats are included with purchase:
FLAC:

16/44,100

MP3:

192 kbps (VBR)

Apple Lossless (ALAC) and WAV files provided, too!
1500 x 1500 pixel album cover included with any song purchase.
About this Album
"Listening" by James Beaudreau, for Spanish guitars and percussion. The 14th track from the album Astral Law. Mastered in 2010 by Scott Hull at www.masterdisk. Originally posted on www.workbenchrecordings.com.