Top of Page
With Bleeding Hands, We Tried To Hold On (2010) Program 25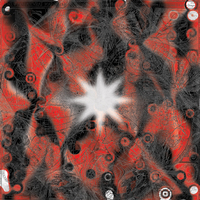 The following audio file formats are included with purchase:
FLAC:

24/48,000

MP3:

192 kbps (VBR)

Apple Lossless (ALAC) and WAV files provided, too!
PDF liner notes ("CD booklet") included with full album purchase.
1492 x 1492 pixel album cover included with any song purchase.
About this Album
One 70 minute long track. Using a random number generator to dictate the specifics of sequencing and modulation, it is truly unlike anything else i have ever heard. Listen to it loud and enjoy.